This Week from The Dorma: Things Are Going Smoothly!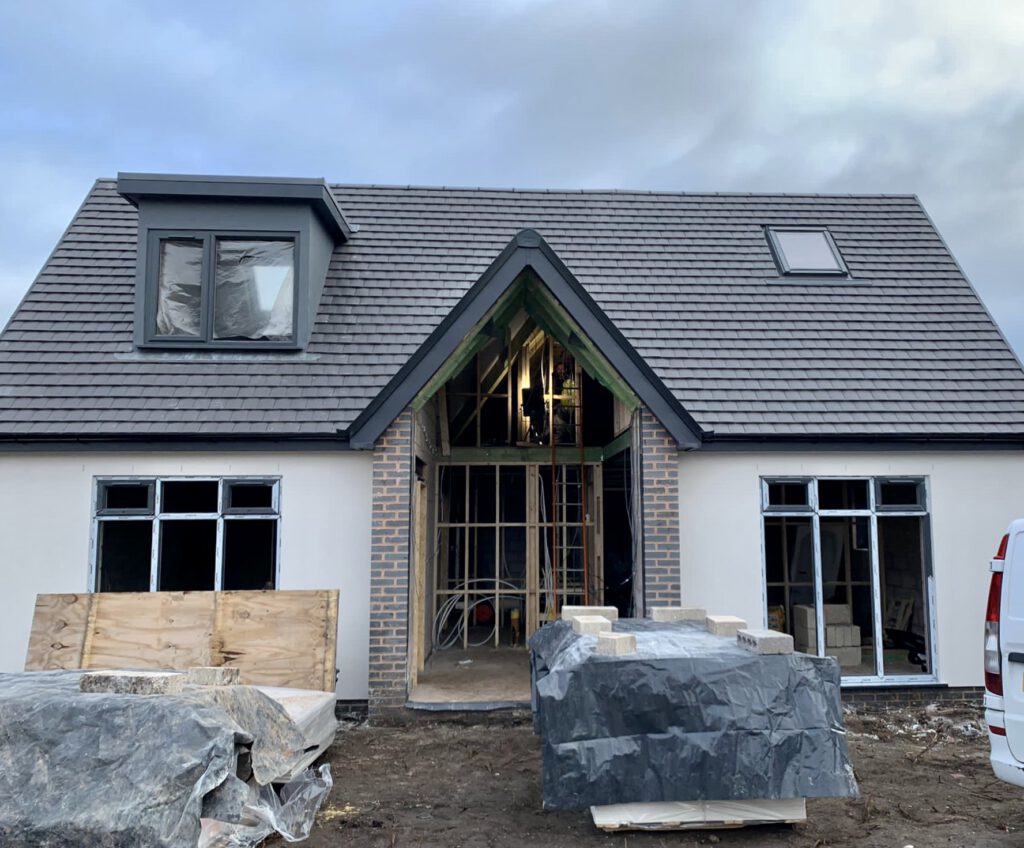 This week we have seen some smooth sailing here at The Dorma, our new build dormer bungalow in Solihull, as the underfloor heating has been installed, AND the monocouche render has been applied to the outside… "What's a monocouche render?!" We hear you say! Read on to find out…
Underfloor Heating for Toasty Toes
First up – did we mention that an underfloor heating system will run throughout the ground floor of our dormer bungalow? Our lucky new homeowners will enjoy snuggly warm feet at all times – yay!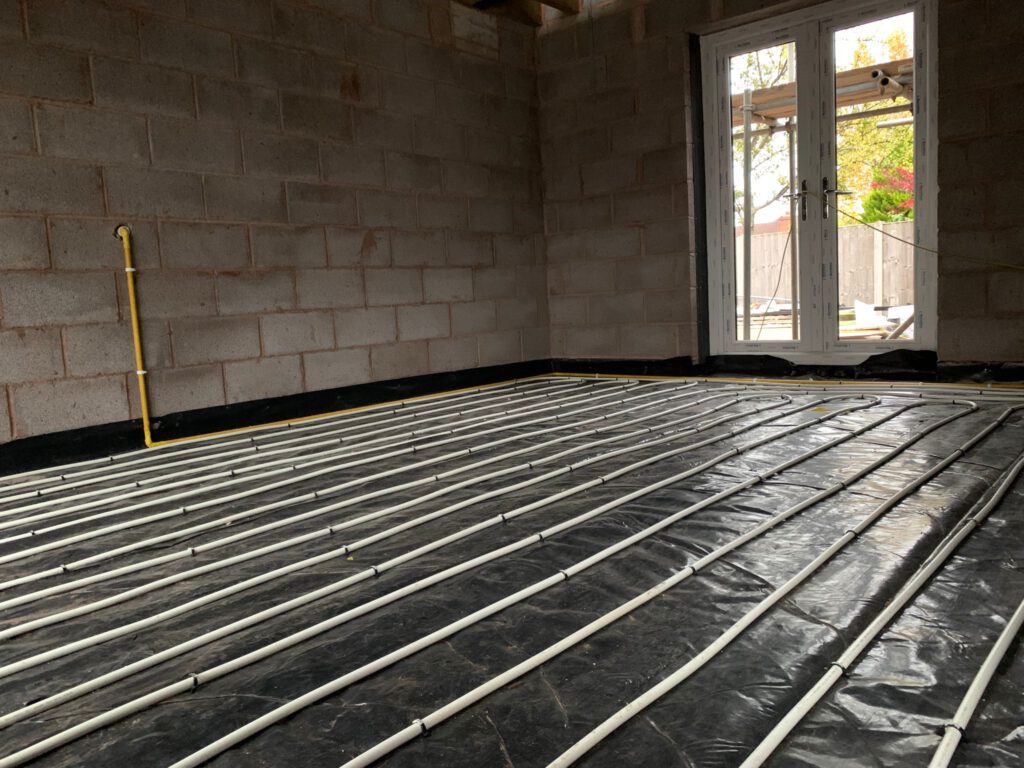 One of our favourite things is to see underfloor heating being laid in our homes – that silky smooth screed poured perfectly over the water pipes is a satisfying sight! What do you think?
Monocouche Rendering – What's That?
For an extra dazzling finish, we have added a Monocouche rendering to the outside of The Dorma. This gives our dormer bungalow a sparkling white finish that is designed to last for over 25 years without any cracks or needing to be repainted! Monocouche is one of the most durable kinds of rendering available, and it's a perfect choice for our stylish new build here in Solihull. Have a look at our pictures below – we think you will agree!
Moving On Up!
The Dorma is a dormer bungalow which means it gets a bonus first-floor space! Our team is busy working upwards and the first floor is looking fantastic. Upstairs our homeowners will enjoy two spacious bedrooms and a beautifully finished shower room too. All bathrooms and ensuites in The Dorma (there are 3!) will be fitted with high-quality sanitary wear, designer mixer taps and tiled walls, feature LVT flooring, a designer centrally-heated towel rail, shaver points, and extractor fans with external venting – WOW!
Take a look at the floor plans for the entire property below!
Come and See For Yourself!
As you can see, The Dorma is going to be pretty special! A one-of-a-kind, bespoke dormer bungalow in a desired location just minutes from the centre of wonderful Solihull. The Dorma is attracting a lot of interest but there is still time to arrange a personal site visit for yourself! We would love to show you around for an exclusive site tour. To book an appointment with Dean or Ash just call 0121 330 1768 or click here to book a visit.
Sadly, that is all we have time for this week! But you can keep following progress from The Dorma, and our Village Walk development in Studley via our social media accounts.
Find us on Facebook, Twitter, LinkedIn, and Instagram.
See you soon Guys!