This Week from Village Walk: We've got everything covered!
Work is stepping up a gear at Village Walk this week as we turn our attention indoors! Plots 1 and 2 have had all interior plastering completed and the painting has begun!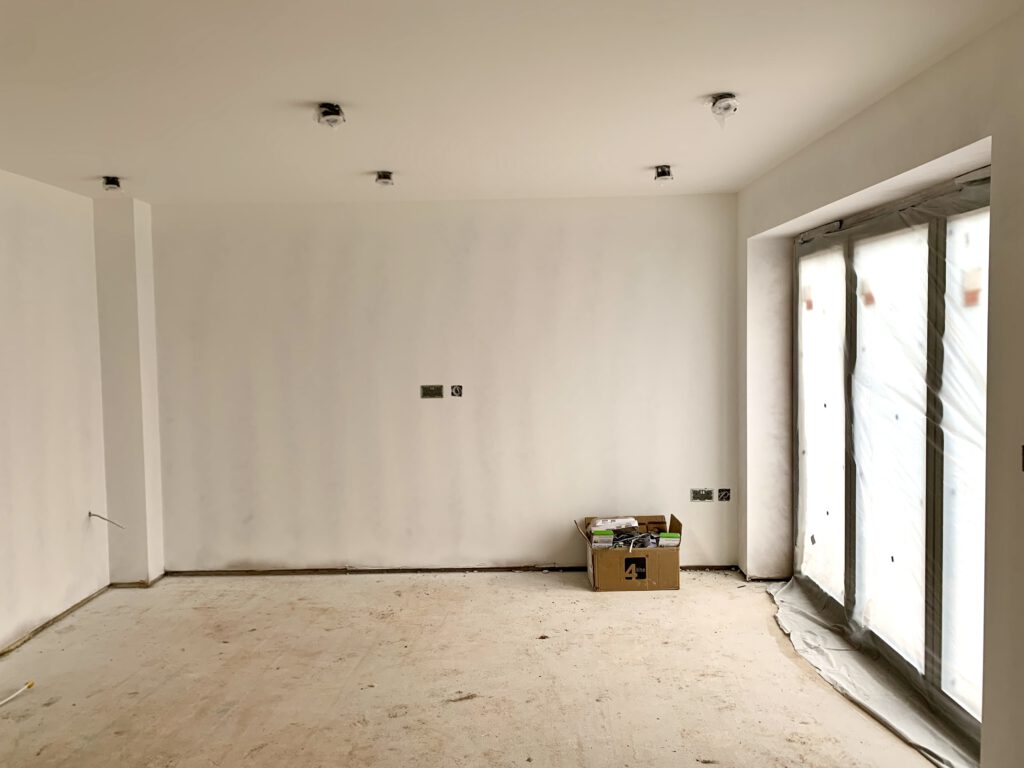 Here is the Kitchen / Dining Room of Plot 1 – doesn't it look all bright and beautiful?! Check out the spotlights in the ceiling, and those fantastic bi-folding doors – we can't wait to see the finished result!
We got a surprise when we popped our head into the Living Room in Plot 1 – We found doors galore! As the internal doors for all our 9 new build homes have arrived and are stored ready to be fitted very soon!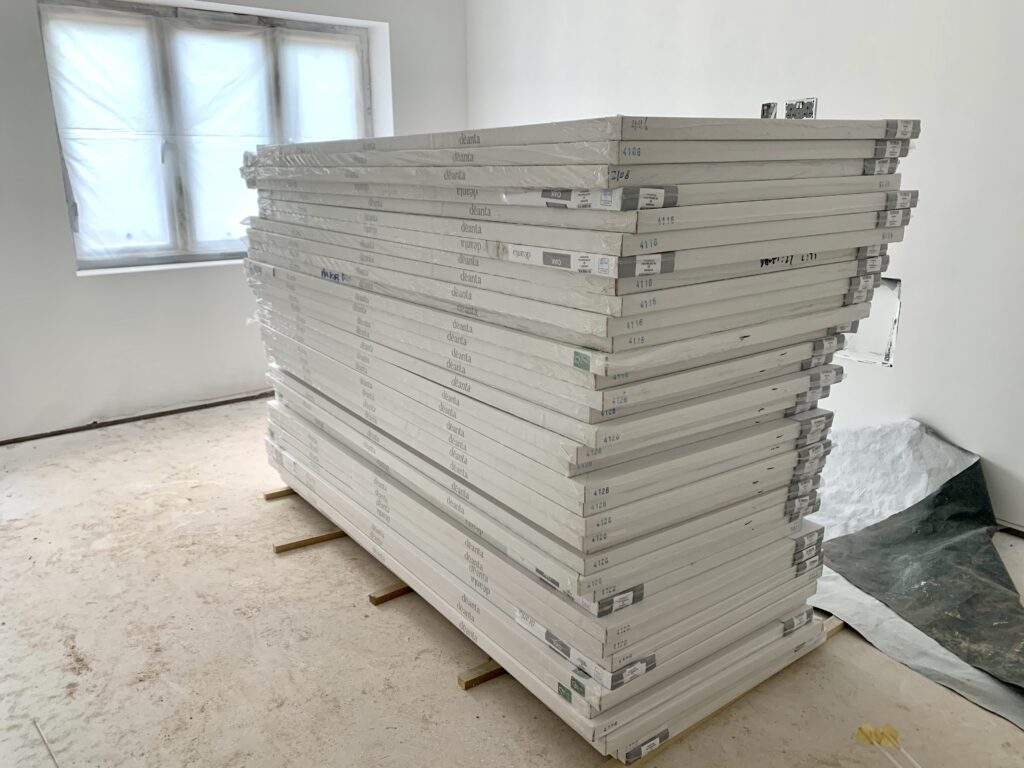 Upstairs in Plot 1, the plastering and painting work has been completed and the loft insultation has arrived too! That will keep our new home owners nice and toasty warm in the winter months!
Knock Knock!
We absolutely love the soft grey tones of the newly installed front doors, and the shiny new door knockers too!
Elsewhere on-site, external work is continuing with timber frames for the front door canopy on Plot 2, and the garages for Plots 3, 4 & 5. (Below images Left-Right show Plot 2, Plot 4, and Plot 3).
We can't leave you without a quick tour of Plots 9, 8,7 and 6 where interior plastering is well underway, and the external cladding is being fitted too – it's all go, go go at our new build homes in Studley!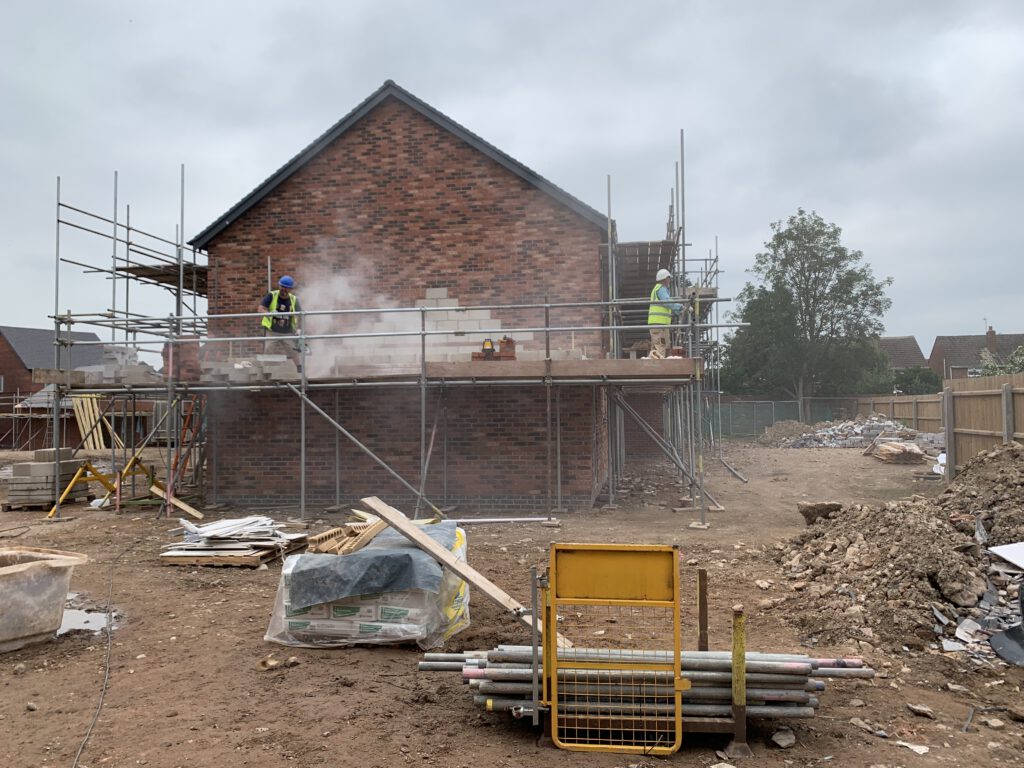 It's almost time to leave you for another week! If you haven't already, make sure you subscribe to our mailing list to receive our regular build updates to your inbox – and more importantly, all of our email subscribers receive exclusive advance notice of our new home releases before we tell anyone else! Enter your details here to join our list.
Thanks again for stopping by, we'll see you again very soon!
You can find us on: Facebook, Twitter, LinkedIn, and Instagram!