This Week from Village Walk: Get Ready For Cladding!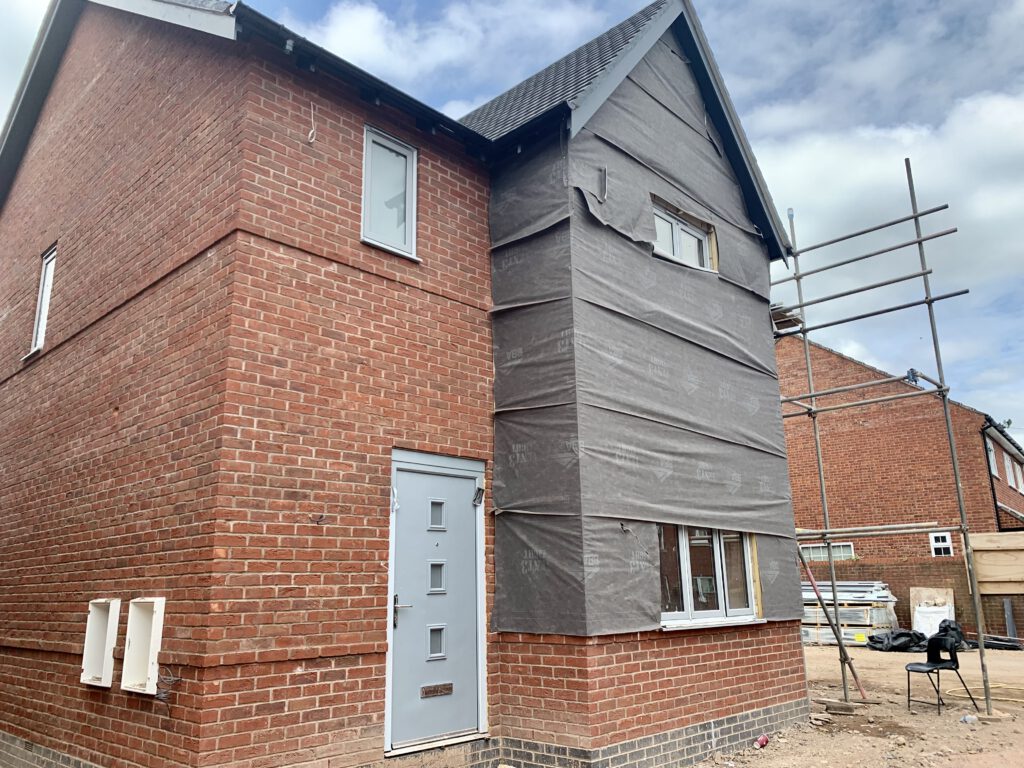 Phew, this week has been a scorcher! But we have made the most of the dry weather and things are progressing at a super speedy rate on our Studley new builds.
Our 9 new homes are now watertight and work on the interiors is top of the agenda. The electricians and plumbers have been hard at work, and so have our plasterers!
We took a tour around Plots 9 and 8 to admire their handiwork, what a difference!
Outside, we were excited to check out the newly installed front doors. We love the contrast of the lighter grey tones against the red brick! It will look even better once the cladding is in place.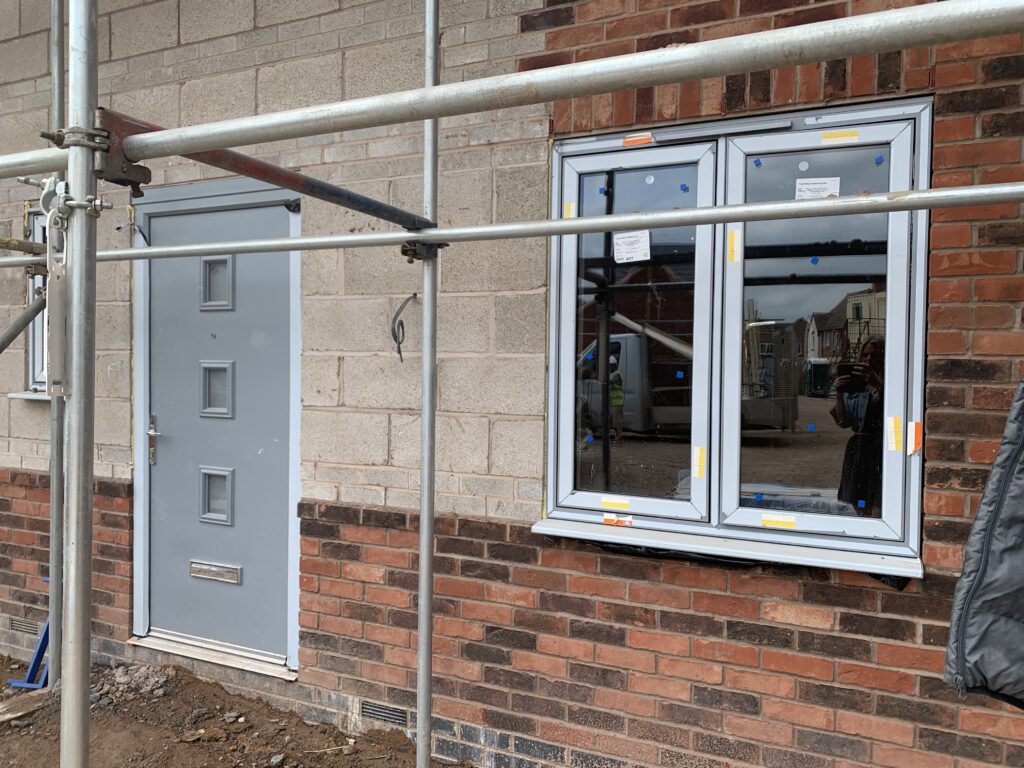 Work on the exterior cladding has already started on Plots 1 and 2! We chose a darker tone for the cladding for a sleek, contemporary finish. We like our new build homes to have a unique style, just like us 😉
Whilst all of this action is happening outside, we have been busy installing bathrooms in Plots 6 – 9. These bath tubs look amazing, we can't wait to see what tiles our lucky off-plan buyers will choose to complement them.
Another exciting development is the progress to the detached garages for Plots 1 and 2!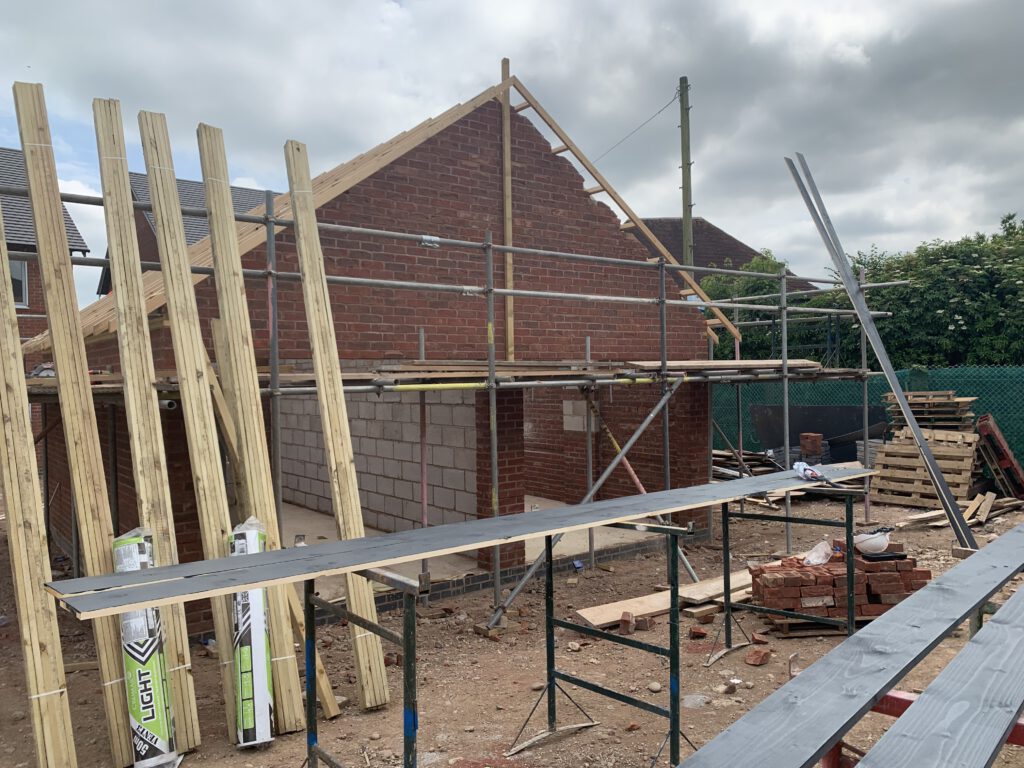 After all of this action we thought it was time to let everyone get back to work. The next few weeks will see even more progress as our buyers are now beginning to select their kitchen worktops, and floor tiling. Then we will really see these new build properties transform into beautiful homes with personality!
Make sure you subscribe to our mailing list to be the first to read our updates. You will also receive exclusive pre-release news of our next developments before we tell anybody else! Just pop your details into the sign up form on our website, here: http://kingsleahomes.com/
Thanks for stopping by guys, we can't wait to catch up with you again soon!