This Week from Village Walk: Goodbye Scaffolding, Hello Blue Skies!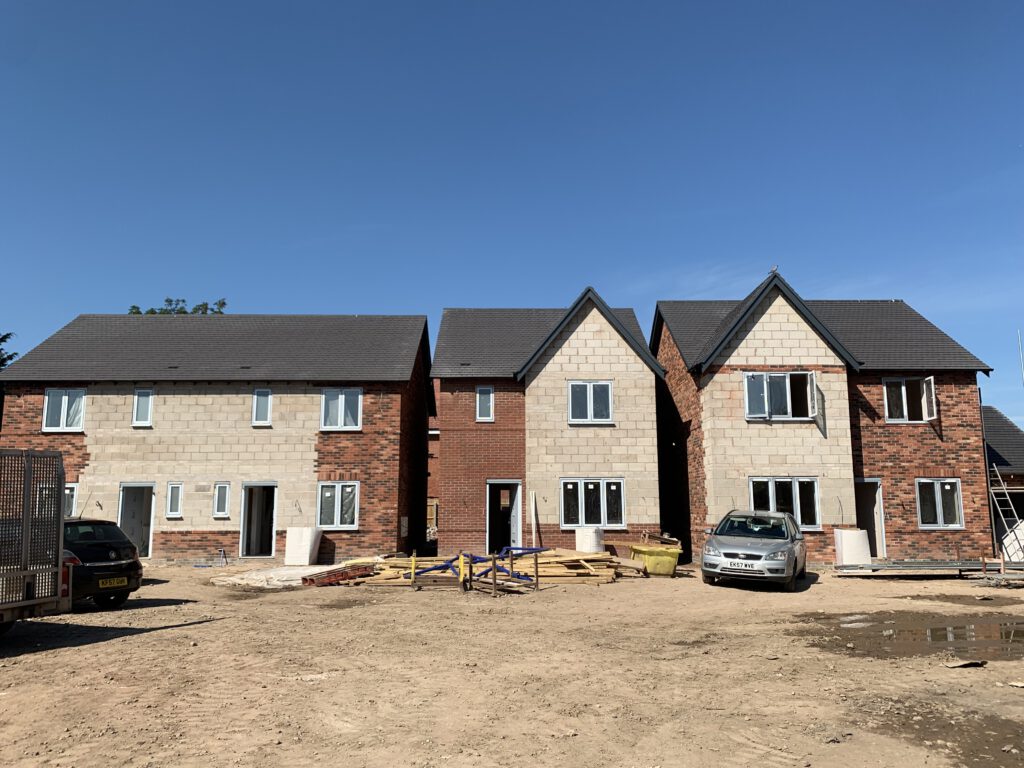 The skies over our new build homes in Studley turned a brilliant blue this week, as our hardworking team pushed on towards the next exciting stage of our new build journey!
At long last, the majority of the external scaffolding was removed to reveal the fabulous brickwork beneath. The external cladding will soon be added but we can already get a feel for how the completed homes will look – and that's fantastic!
Below from left to right are Plot 4, Plots 2 & 1, and Plots 9, 8,7 & 6!
Garages Galore!
We enjoyed a cheeky peek inside the garages of Plots 3, 6, 2, and 1 – our lucky new homeowners will love the extra space that they will provide!
Below, left to right are Plot 3, Plot 6 and Plots 2 & 1.
Let's get plastered!
Whilst all of this action has been taking place outdoors, our plasterers have been hard at work inside getting our new Studley homes ready to be painted and tiled….!
Painting is already underway, and tiling is due to start over the next couple of weeks – now that our lucky buyers have made their tile choices! Did we mention that our off-plan buyers get to choose these? It's just one of the perks of getting in there early!
Things are heating up!
Whilst temperatures are rising outdoors, we have been making sure the inside of our new homes will be lovely and warm too! Not only will this super fantastic hot water cylinder help to keep everyone warm, but it will also maintain hot water pressure throughout the whole house. So no more trickly showers when someone is putting the washing machine on downstairs!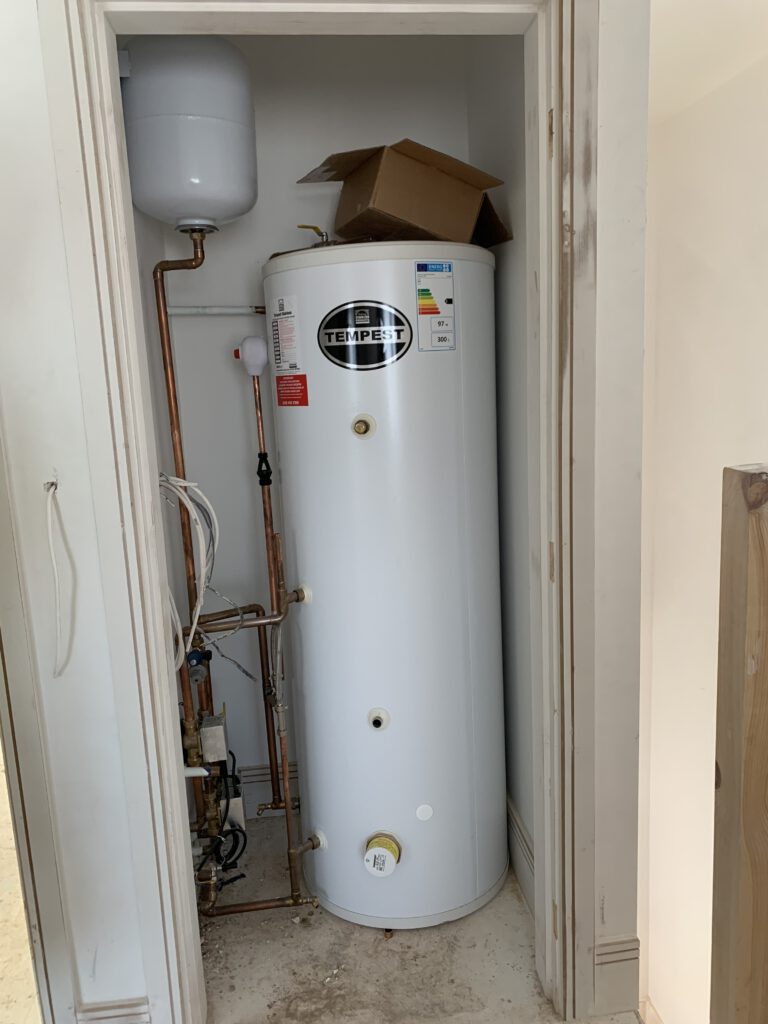 Thanks for stopping by!
That's all we have time for guys, we have lots to do! Before you go, make sure you sign up to our mailing list to receive EXCLUSIVE news of our new home releases before we tell anyone else! Just enter your name and email address here. You can find us on: Facebook, Twitter, LinkedIn, and Instagram!
See you next time!