This Week from Village Walk: The Devil is in the Detail!
Welcome back to Village Walk where our 9 new build homes in Studley are looking even more fantastic (even if we do say so ourselves!)
This week we have seen some of our buyer's personal touches appear inside their new homes in Studley, which is really exciting for them – and for us too! When you buy a home 'off-plan' from Kingslea Homes, we involve you in the new build journey as much as we possibly can. We build new homes with personality – our personality, and our buyers' too!
One of the key cosmetic choices we give our buyers is the selection of their own tiling combinations, and this week we have seen some of those choices being introduced!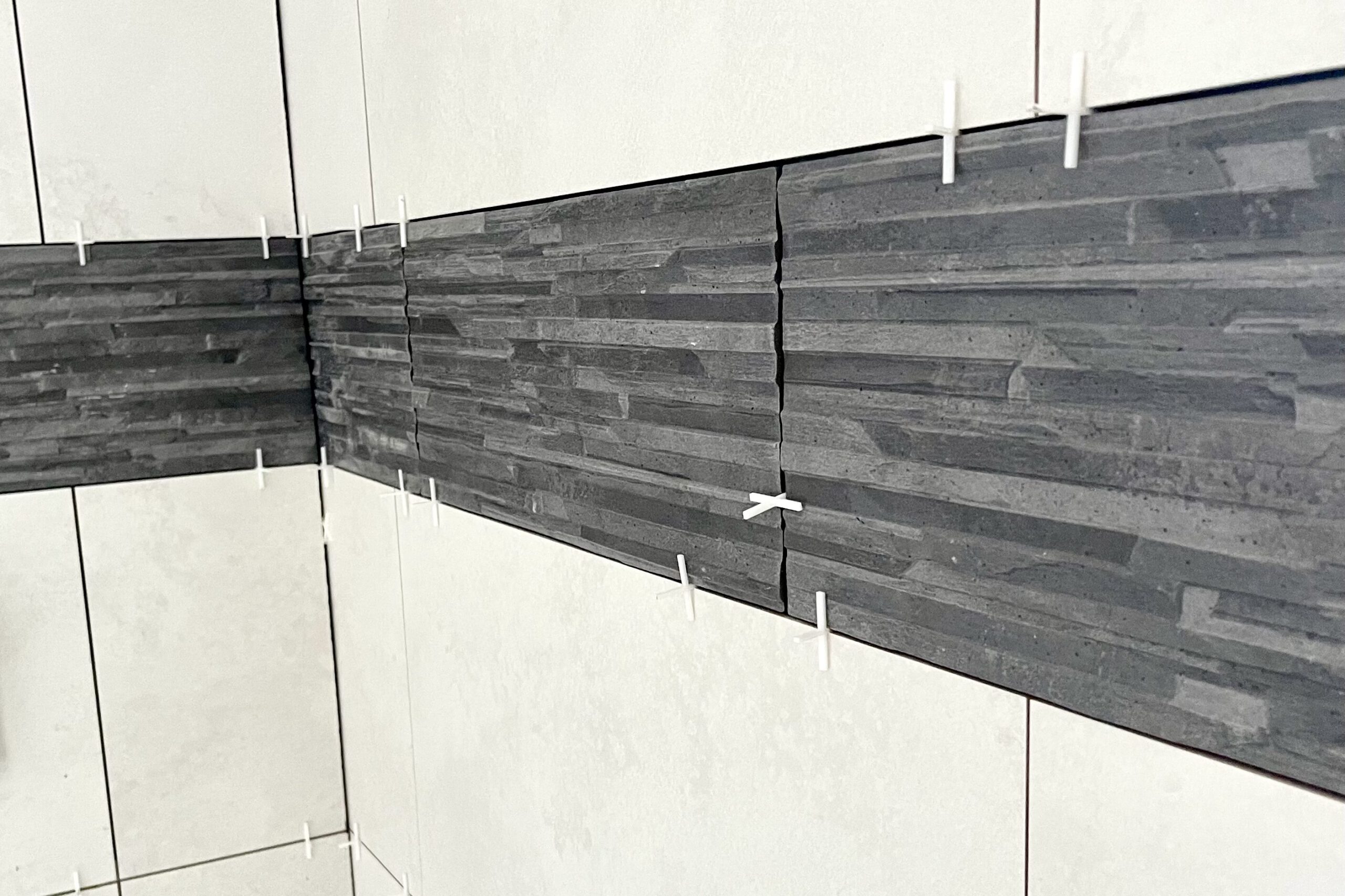 We absolutely love this ridged slate grey effect which was chosen for one of our master ensuite bathrooms. The contrast in texture and colour choice works beautifully. Our buyers have carried this through with the same ridged tile in a lighter grey in the downstairs WC. Great choice guys!
Meanwhile, some of our other buyers have selected a stylish textured grey, and a combination of grey against white – we love them all and can't wait to see the finished effect!
Perfect Paintwork
The interiors of our homes are a hive of activity too – all skirting boards are now complete, and painting is well underway.
Cladding continues…
We can't get enough of the exterior cladding – these houses just ooze style!
Let's Landscape!
Our 9 new homes will all have the benefit of a beautiful garden, and now that the majority of the external building is complete we can get to work on making them beautiful! Bring on the diggers!
That rounds up our visit for now, remember you can subscribe to our email list for regular updates on our builds and exclusive notice about our new homes for sale – before we tell anyone else! If you would like to become an off-plan buyer, it's the best way to get in there first!
You can also follow us on Facebook, Twitter, LinkedIn, and Instagram!
See you again soon.