This week from Village Walk: Sparks are flying!
We often mention the weather on this blog, but when you are in the business of building new homes, bad weather can be a real dampener (pardon the pun!). This week, our construction superstars have continued to grapple with the wonderful British spring showers as they complete the roofing on our 9 new homes. But nothing stops a builder on a mission, and we are excited to see lots of changes!
The site is a bit boggy in places but we love a big puddle or two, so we pulled on the PPE and managed to get you some great shots of the build!
Let there be light!
We welcomed some new faces to site this week as the electrics and plumbing work began! Our homes will soon be connected to the main networks, as all of the prep is underway. Inside Plot 2, the cabling is already being installed too!
Up on the roof
Work continues on the roofing – completing this is an integral part of the build as it will allow us to make the properties watertight for work to begin internally. That's why we keep showing you awesome photos of the work going on up there!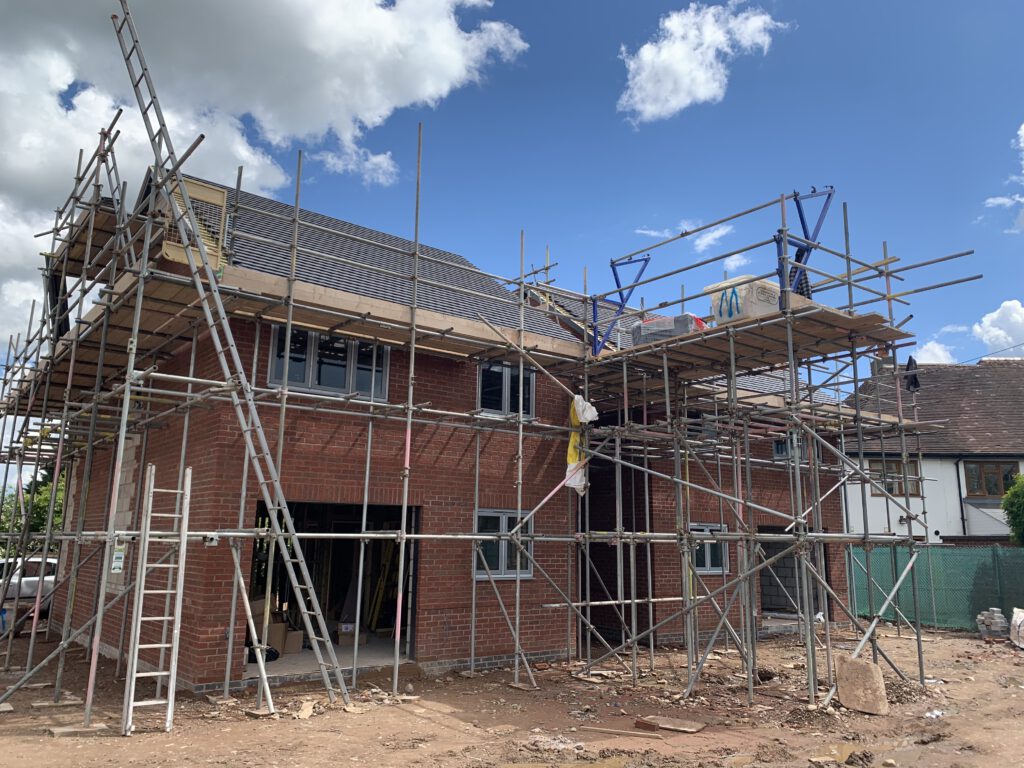 Beautiful brickwork
We often receive compliments on the external appearance of our properties. We like to mix up the shades of the brickwork to give the houses a more individual feel. It offers something a little bit different – brickwork with personality (like us!).
Sealing the deal
Next week is promising some drier conditions and we are excited because we will also be fitting windows and bi-fold doors to our properties. We can make finally block out the elements and ensure they are sealed and watertight inside. Rest assured we will be bringing you lots of news on this when it happens!
Until then, we will leave you with this lovely shot of our boggy site! We might have enjoyed a little splash in the puddles before we left… 😉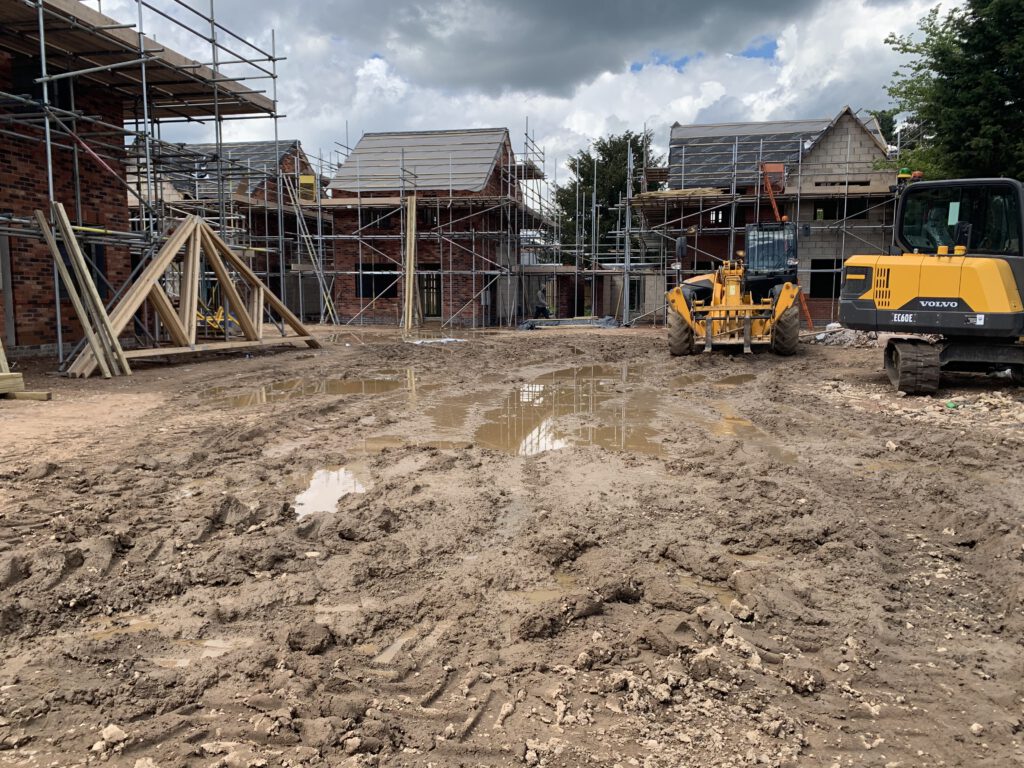 Stay in the loop
Don't forget to sign up to our mailing list before you go, this means you receive news on all of our latest site acquisitions and available properties before we tell anybody else! Just pop your email into the form here.
Thanks for stopping by guys! See you again very soon!