Hey guys! It feels good to be back onsite at last! We hope you have missed reading our new homes updates as much as we have missed writing them because we have lots of exciting updates for you from our new homes site in Studley, Warwickshire.
We were blown away by the response to our newest site, from the moment we launched Village Walk onto the market our phones have not stopped ringing with requests for site visits. Everybody wants a new home in Studley, and after spending so much time here we can't blame them.
But enough of that, we know you are waiting for an update on Village Walk so let's not waste another moment and get to work.
Strong Foundations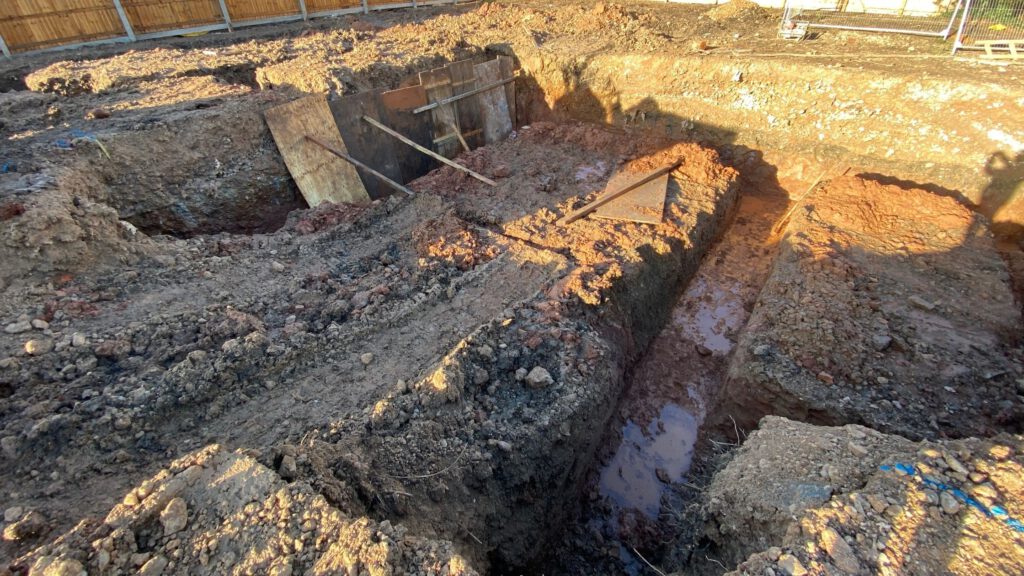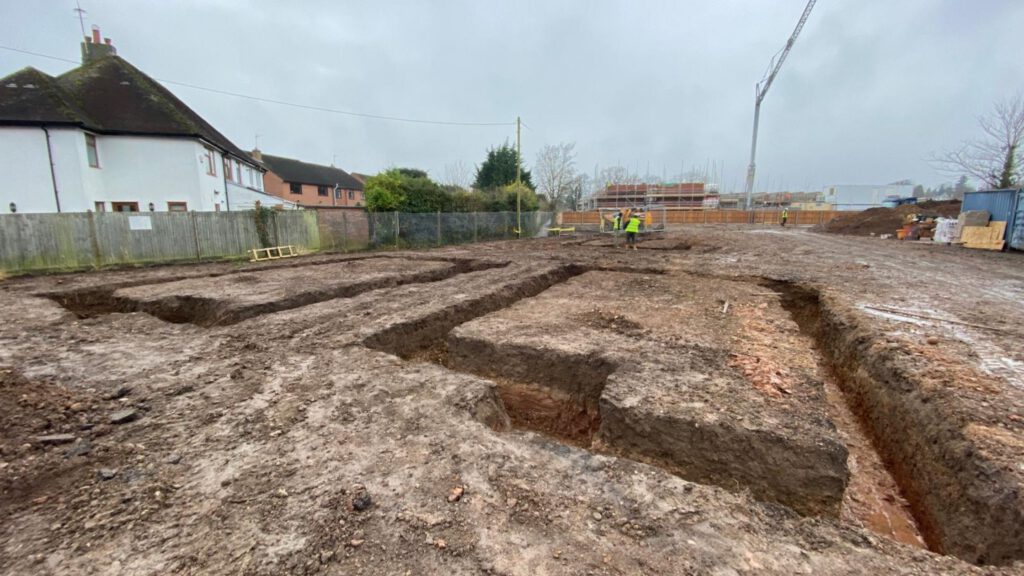 Have you ever seen such neatly dug holes?! Digging the foundations of our 9 new build homes was no problem for our superstar construction team – despite the attempts of the good old wet British weather! These show the foundations of Plot 4 (left) and Plots 1 & 2 (Right).
Quick Work Makes the Brick Work!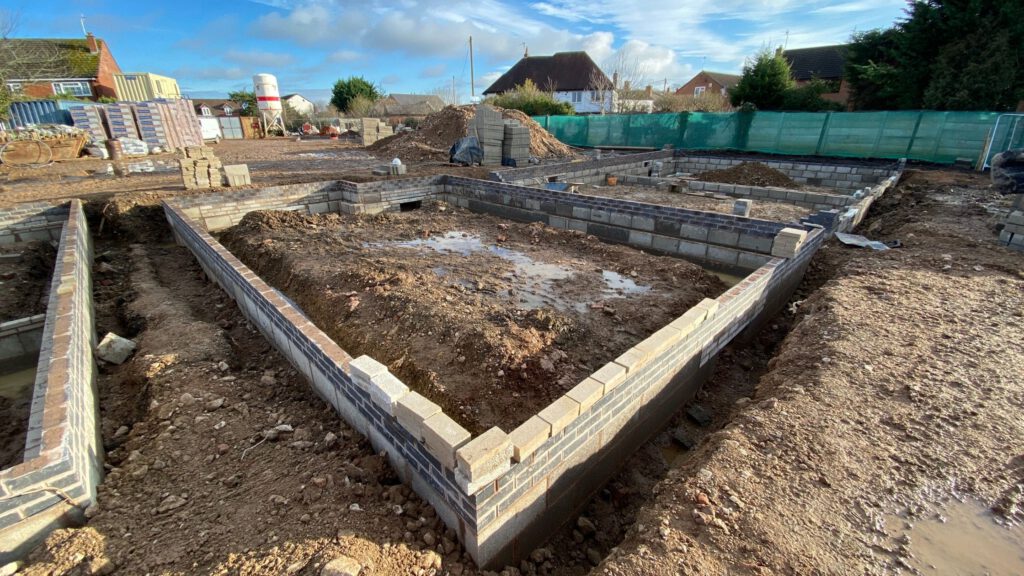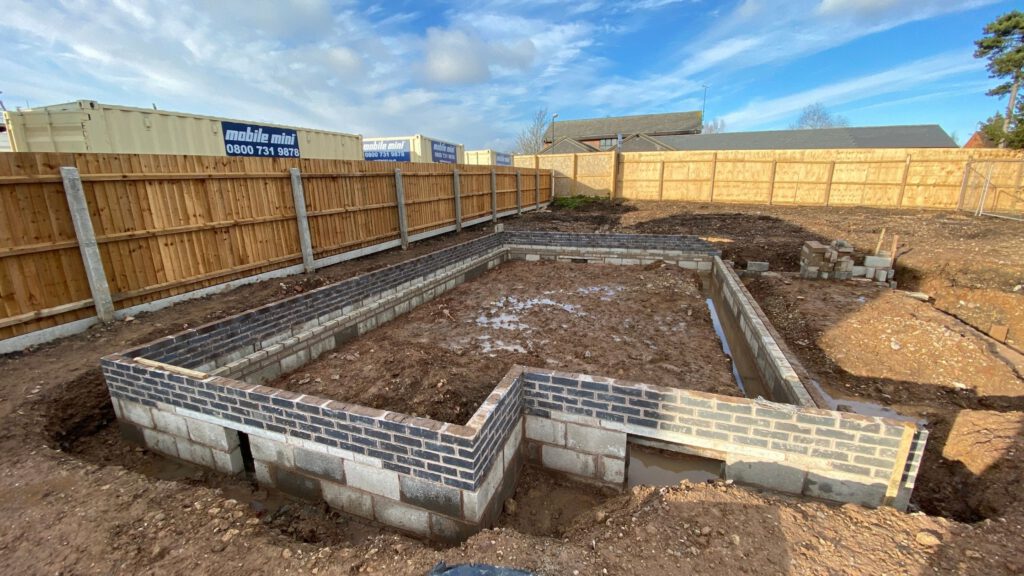 Once those foundations have been dug out there is no time to waste, we have lift off! As you can see from these shots of the first bricks being laid for Plots 7, 8, and 9 on the left, and Plot 5 on the right.
Beam and Block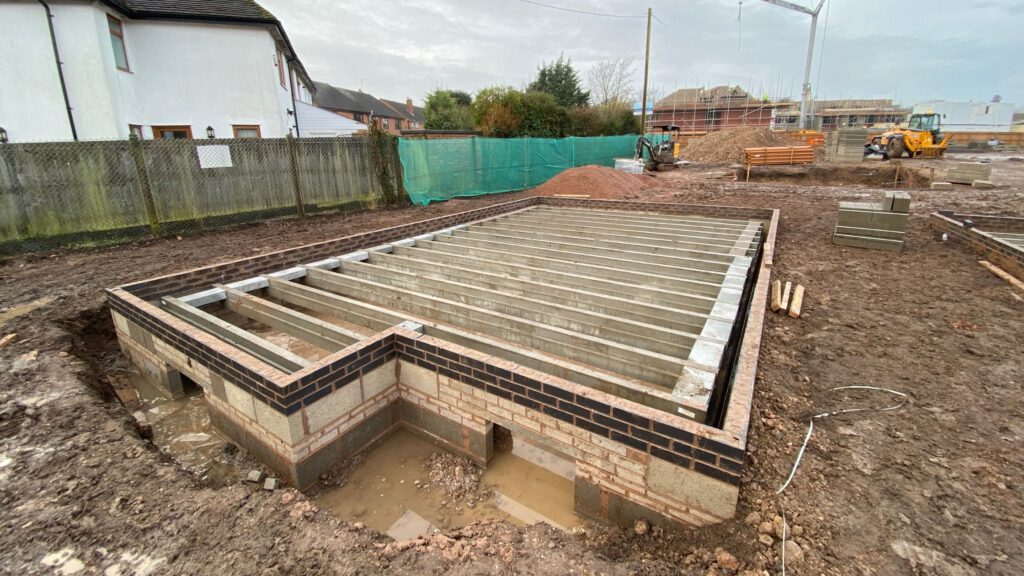 It sounds like a weird 90's dance move, but Beam and Block is actually the process of laying down the base floor of a property! First, pre-cast concrete floor beams are laid between the walls, these are then infilled with concrete blocks! It's an exciting stage of the building of a new home because from here, the only way is up – yay!
We Have Walls!
There is nothing better than a beautiful blue sky over a construction site in winter! The sunlight makes us all feel a little bit closer to spring, and it helps us take fantastic pictures too! There is no holding our guys back, and they are already adding insulation to the exterior walls of Plot 2. These will help our lucky new homeowners to stay wonderfully toasty warm in winter!
That brings us almost up to date on the building of our new build homes in Studley. We have got loads more news to share with you over the next few weeks and months.
Can you imagine if you had purchased these homes off plan, and you get to see your beautiful new property being built from scratch? How cool is that?!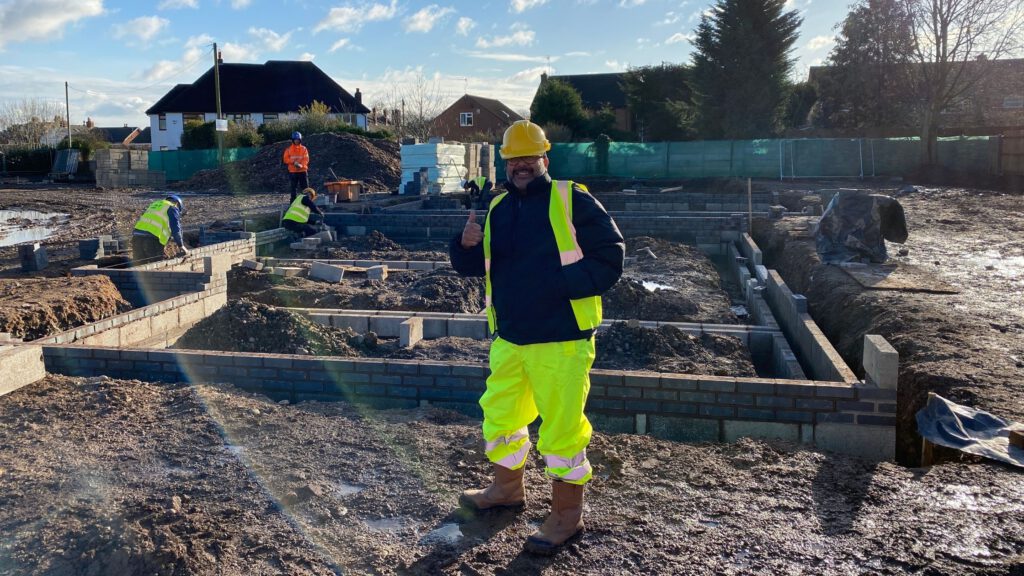 We can't wait to bring you more updates, if you want to make sure that you don't miss a word you can subscribe to our mailing list. This means that you also get exclusive advance notice before we announce our new sites to anyone else!
That's all for now folks! It's been great catching up with you – and we can't wait to see you again very soon!