This Week from The Dorma: Let There Be Light!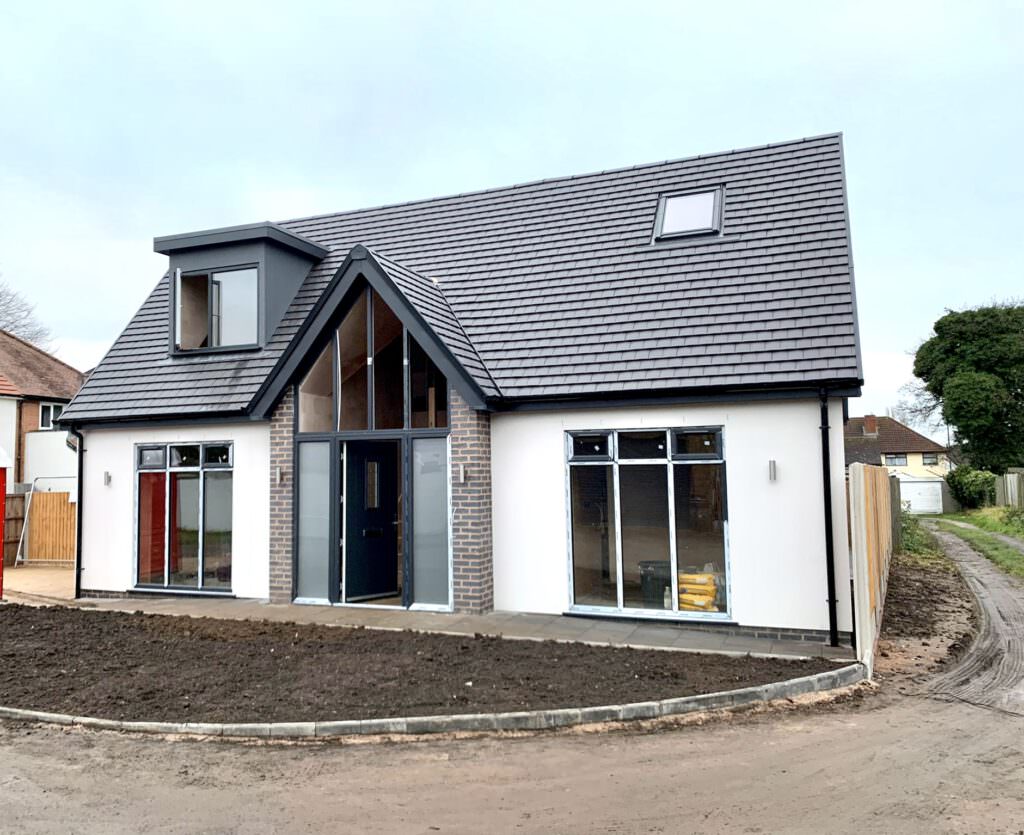 Woah! We blinked and suddenly Christmas is over! But we are ready to get 2022 off to a flying start, and we are back at The Dorma – our four-bedroom dormer bungalow in Solihull!
The building might have paused for a brief moment over Christmas but our beautiful new build bungalow is coming along fantastically and we have lots of exciting updates to share with you. Are you ready for a look? Of course you are!
Let There Be Light!
The long and dark winter evenings make us all want to snuggle up indoors, and at The Dorma we have been installing new lighting to brighten things up! It won't be long until our bungalow is hooked up to the grid, and then we will truly be able to appreciate these fabulous new lights!
Bathe your visitors in a cool, sophisticated glow with these contemporary outdoor lights which cast a glow both upwards and down. They look fantastic in the evenings too!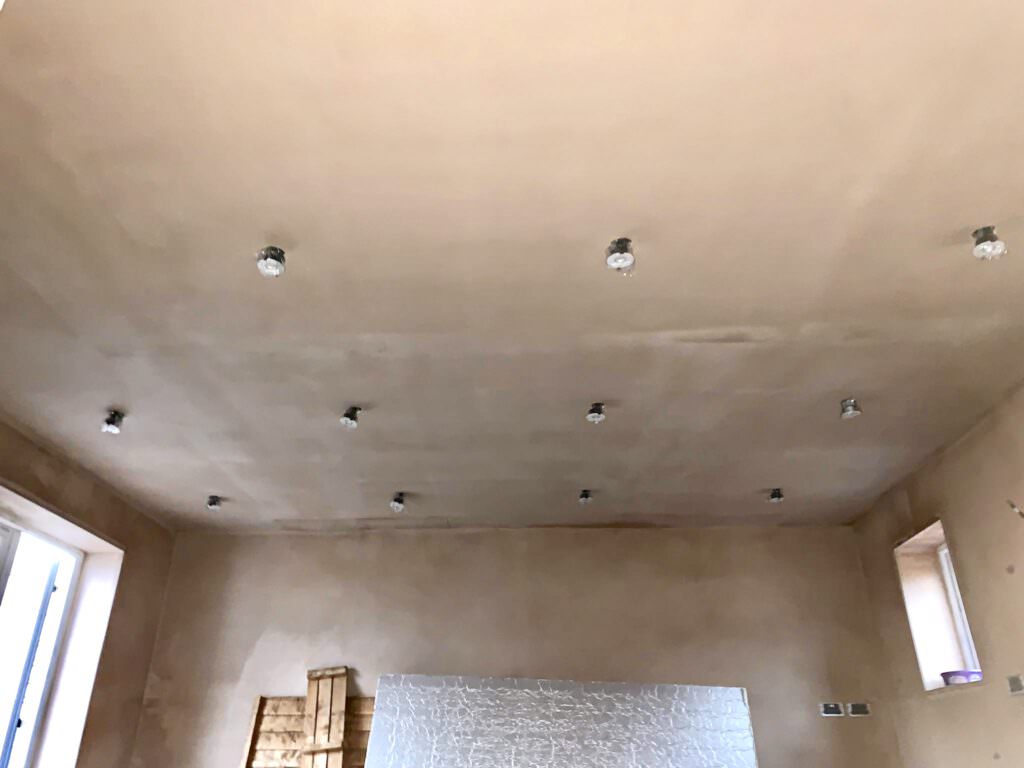 Meanwhile, the LED down-lights are being installed in the spacious living and dining area. These lights blend seamlessly into the ceiling and will cast the perfect, clear, and even glow across The Dorma – all powered via super-stylish brushed chrome power points – perfection!
Tiles With Style
Oh hello there bathroom tiling! Did we mention that The Dorma has three bathrooms? And did we tell you that they will all be tiled with our handpicked designer tiling? Here's a sneaky look! Just wait until you see the finished effect (have a look at our previous blog posts from Village Walk and Heron's View to give you an idea of how gorgeous this bathroom is going to look!
A Growing Garden
Let's head outdoors where work on The Dorma's garden oasis is developing beautifully! The block-paved patio is now fully laid and the perimeter fencing is complete! The finished garden will be turfed and landscaped, and will even have its own garden shed with fitted bicycle racks, an outside cold water tap, and an external power-point too. A tranquil oasis that will be accessed directly from patio doors in the living/dining area, and the master bedroom.
Coming Next
We are now making excellent progress on The Dorma's first floor and we can't wait to bring you some progress pictures soon. You can also follow regular updates via our social media – Find us on Facebook, Twitter, LinkedIn, and Instagram!
And remember to subscribe to our mailing list to receive our build updates directly to your inbox. We also give our email subscribers an exclusive, advanced heads-up on our new developments before we release them to the general public. You can subscribe here.
See you soon guys!