How to know when its time to downsize your home

Are you fed up of hoovering the stairs? Do you have more bedrooms than you really need? Are you trying to stop the kids from using your house as a free hotel?
Its time to pack up your things and live the downsizing dream!
We have been building new homes in Birmingham for a long time and selling them to families who needed large houses for their growing households in easy commuting distance to work and schools. But we must be getting on a bit because lately we have noticed that those families now have grown-up children who are getting ready to fly the nest. Suddenly their beautiful big houses feel too big to manage, and they are ready for a change.
When we are building new homes in Solihull and Shirley, we do a lot of research on the local areas and we have seen a growing trend for single-level living where homeowners can downsize their property without leaving the local area that they love so much.
That's right guys, the Bungalow is making a comeback and downsizing is the way forward!
Is it time for you to downsize your home?
Downsizing to a smaller, single-level property can be a great opportunity to save some money and free up some of the equity in your existing home. If you have children who are preparing to move into rented accommodation or leave for university you might be ready to look for a smaller property.
Downsizing to a smaller, single-level property means less upkeep, and fewer outgoings on bills and modifications. If you choose a single-level bungalow now this saves you the worry of having to move again later in life if you find it difficult to manage with stairs and too many rooms.
Is a Bungalow a good option for downsizing?
We say YES! Bungalows have lots of space but it is all spread over one level, so you don't need to worry about lugging the vacuum upstairs anymore! Bungalows tend to be in quieter areas but not stranded in the middle of nowhere so you can still be close to local amenities and work, or local schools. Bungalows are ideal for those who are approaching retirement but it is important to remember that securing a mortgage if you need one later in life can sometimes be more difficult. This is why many people take the plunge sooner rather than later.
Aren't Bungalows hard to find these days?
Bungalows make up less than 7% of houses for sale in the UK and they are always in high demand, so yes they can be harder to find – especially if you are tied to a particular area. But don't worry too much because we are forward thinking property developers and soon many of our new build homes in Solihull, Shirley and Birmingham are going to be Bungalows!
We have recently received approval for new homes in the Birmingham area and in keeping with the houses in the areas we are building, these will include new build bungalows in Solihull and in Shirley.
Our new build bungalows in Solihull and Shirley will be an even better option for downsizing because they will be built to our exceptionally high specifications which means no need for costly DIY and maintenance!
Our new build homes always include top of the range appliances, beautiful wool-blend carpets and high-quality flooring. If you buy a new build home from us, we will always take care of you.
Best of all, we include a 10 year warranty on our new build homes! So you have complete peace of mind that your property is well-cared for. How good is that?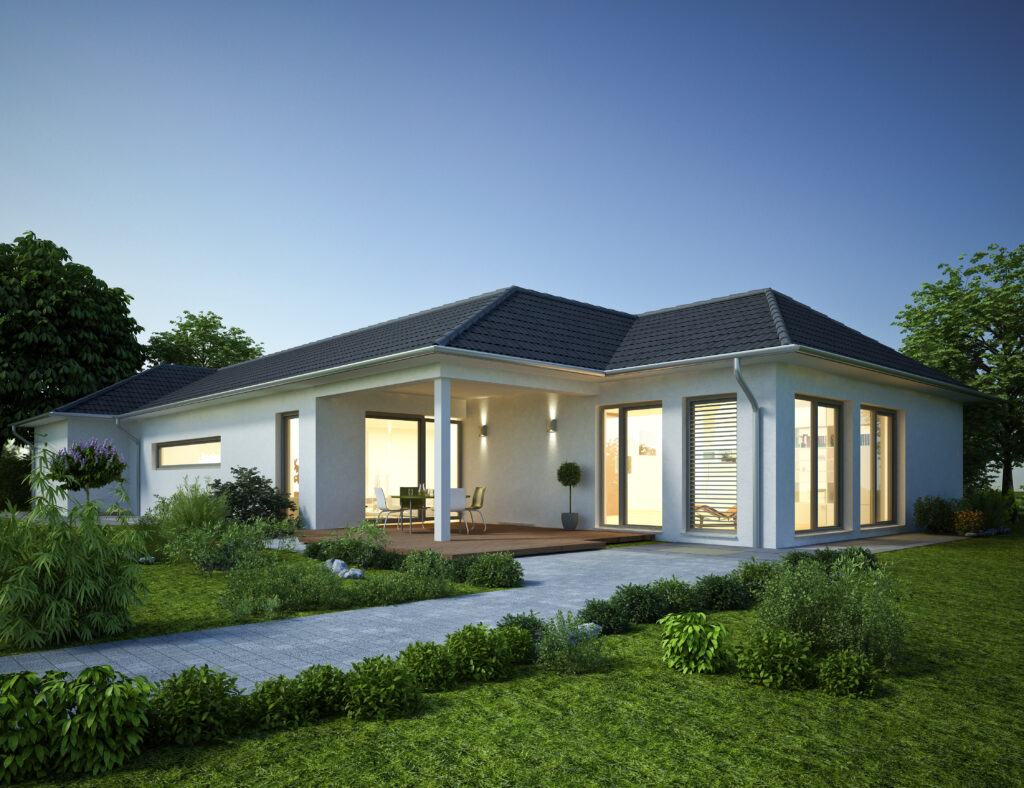 How can I get my hands on a new build bungalow in Solihull?
The answer is quite simple! Sign up to our mailing list and we will ensure you receive a notification at least 3 days before we tell anyone else about our new build homes in Solihull, Shirley, and Birmingham. Make sure you follow us on social media for updates, and when we release the details you will be first to know!
We sell many of our new homes entirely off-plan. If you join our new build journey from the beginning you beat the competition and get to see your new home develop from foundations to completion for yourself. And that is a pretty special experience.
So subscribe to our mailing list here and keep your eyes peeled for information on our next new build homes in Shirley and Solihull!