This week at Heron's View: We reached a whole new level, we have stairs!
We've been facing up to the elements this week amongst frequent and heavy rainstorms – but luckily our houses are now watertight! This is a major milestone, and it also means that work is powering ahead inside our 7 canal-side homes.
It's a bad idea to render in wet weather because the moisture from the saturated bricks will seep through and leave behind a nasty lime green tinge! So in the absence of dry conditions, our attention turned indoors.
Cladding is on at Plot 7! Yay!

Checking out the rendering on Plot 7 (applied between rain showers)
On Friday, we took a tour around each house on the Heron's View site. This is an important part of the construction process as it gives us a chance to assess if any internal changes need to be made to the layout of the houses – and action them if needed. But, everything was looking fantastic! So we used the opportunity to take loads of pictures of ourselves in hard hards and high-viz vests – definitely a strong look for Autumn/Winter '19.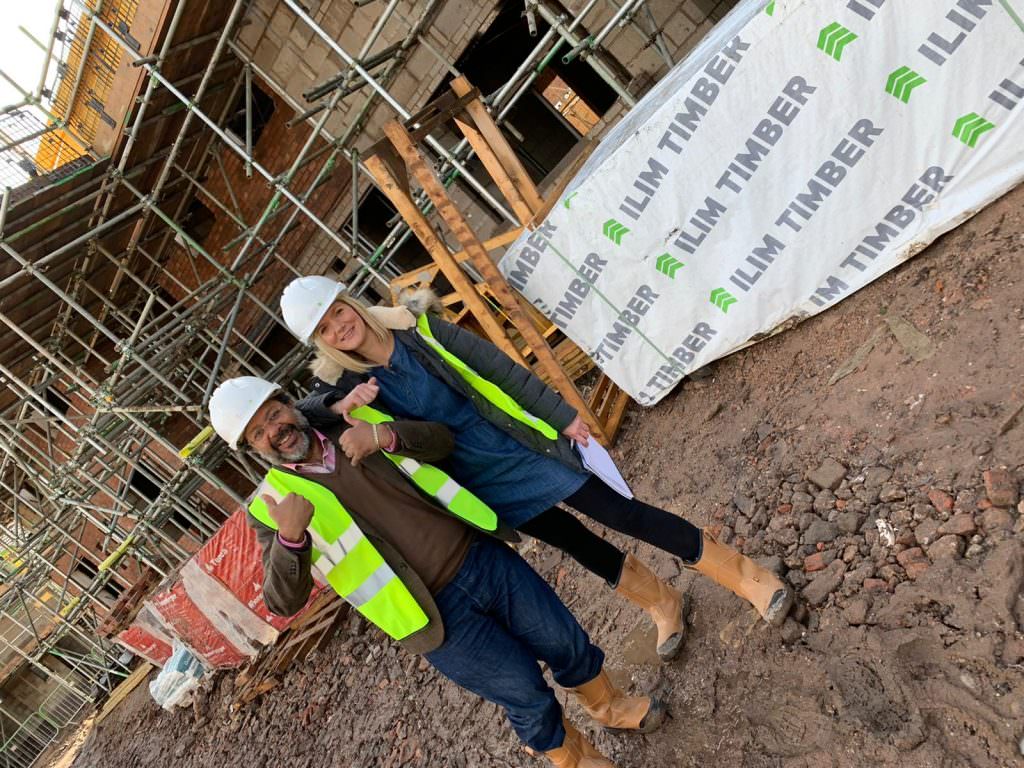 Inspecting the interiors at Heron's View

We wish we could put the fire on and warm up
Another milestone this week was receiving the front door keys for our seven homes! Would you like to be the excited owner of one of those keys, getting ready to open the door to your brand-new, ready to move into Canal-side home?
There's still time! A few of those keys are still waiting for a home-owner. All you have to do is call 0121 330 1769 to arrange a site viewing with us….. they'll be snatched up soon, so do it quick!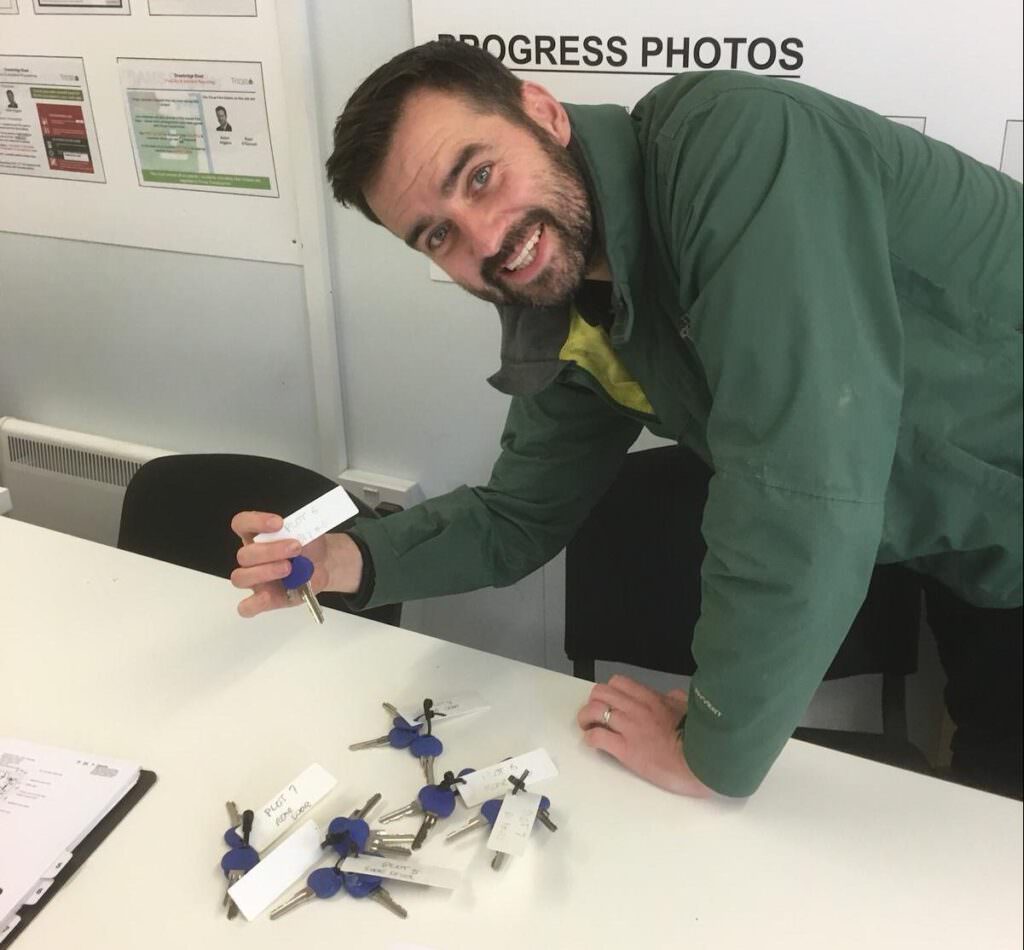 Download the Heron's View brochure and book a call with our team here.