Canal-side life is the best life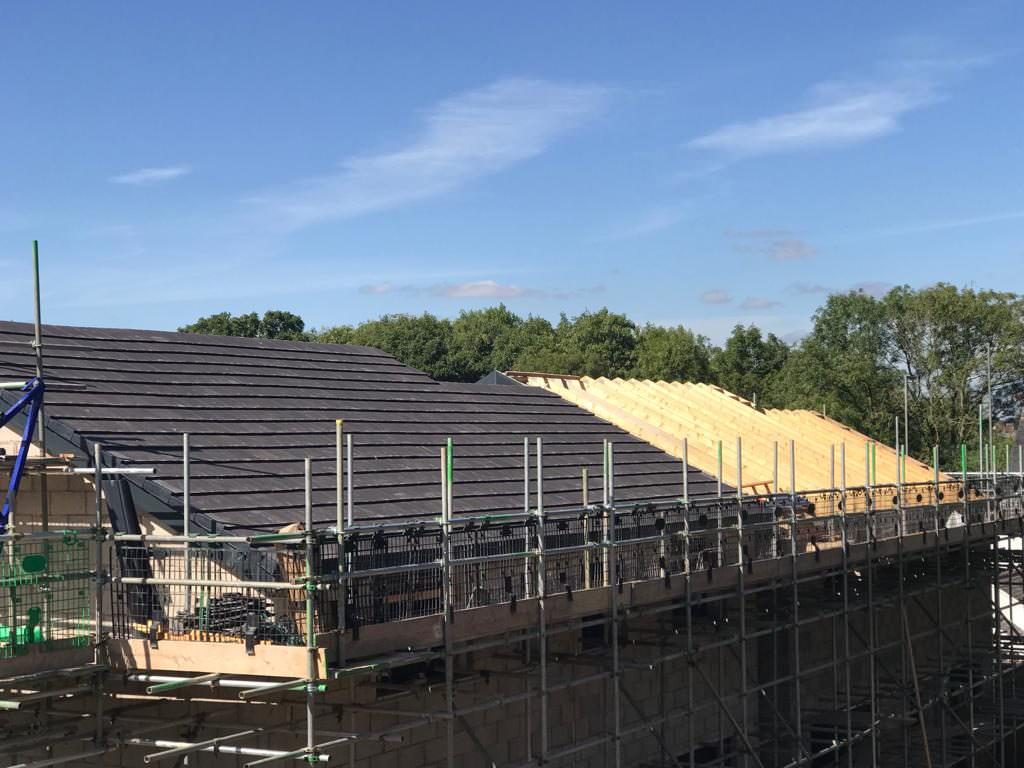 The glorious late September weather helped progress move swiftly last week and we are proud to say that we are still ahead of schedule!
But that's no reason to relax – our construction team are a hard-working bunch and they only stop for an occasional tea break. Who's round is it this time?
Plot 7 just before roof tiles were placed

The roof of Plot 5 on a glorious day
The roof tiles are now complete on plots 6 & 7, with Plots 4 & 5 close behind! Over the next two weeks, we will see the arrival of windows for Plots 6 & 7, and once these are installed our first two properties will be watertight! Exciting times!
We took some time out in the autumn sunshine on Friday afternoon to wander across the recently repaired Drawbridge which lies on the doorstep of Heron's View. From here you can cross over the Stratford-upon-Avon Canal and take a peaceful stroll along the towpath and pass opposite the rear of Plots 6 & 7, whose gardens back onto the canal.
We have arranged for some special fencing for these properties which will give privacy from the peaceful canal, but also allow for the owners to enjoy the water-side view from their sunny, south-facing garden. The perfect spot for a morning coffee with the papers.
The famous Shirley Drawbridge

Looking back at Plots 6 & 7 from across the canal

Plot 5 from across the canal
Judging by these pictures, canal-side life is definitely the best life!
Heron's View is now over 50% sold but we are still taking site viewings.
Call 0121 330 1768 to arrange yours, or head over to the Heron's View page and download the brochure!
See you soon friends!