This week at Heron's View: we got plastered!
We nipped over to Heron's View on Monday to see how the build of our 7 brand-new homes is progressing, and it was a hive of activity!
On-site we counted: 5 plasterers, 4 roofers, 3 carpenters, 2 grounds workers, 2 garage-door mechanics, 1 labourer, AND a fork-lift driver! Busy day huh?!
Things really are taking shape at Heron's View. In our last update, we told you how we had built stairs and begun the external rendering on plots 4-7. Now, the internal work is really taking shape!
Plot 7 is still firmly in the lead as the ceilings were insulated and boarded. Imagine how toasty warm this gorgeous room will be – and check out those bi-fold doors!
After this, we called in the plasterers to do their thing … check out their sterling work inside Plot 7 below…
Don't worry, we haven't forgotten about Plots 1, 2 and 3! On Monday the roof of Plot 1 was put into place, to be followed by Plots 2 and 3 this week.
It's almost time for us to go *sad face* but first, we wanted to tell you about the super-swishy garage doors that have arrived this week!
Imagine driving home into your quiet cul-de-sac, onto your beautifully block-paved driveway and remotely opening your electric, remote automated garage door! No need to get out of the car, you will just glide indoors and shut the world out behind you… we really have thought of everything at Heron's View! There will even be an electric charge point for your car! More about that next time 😉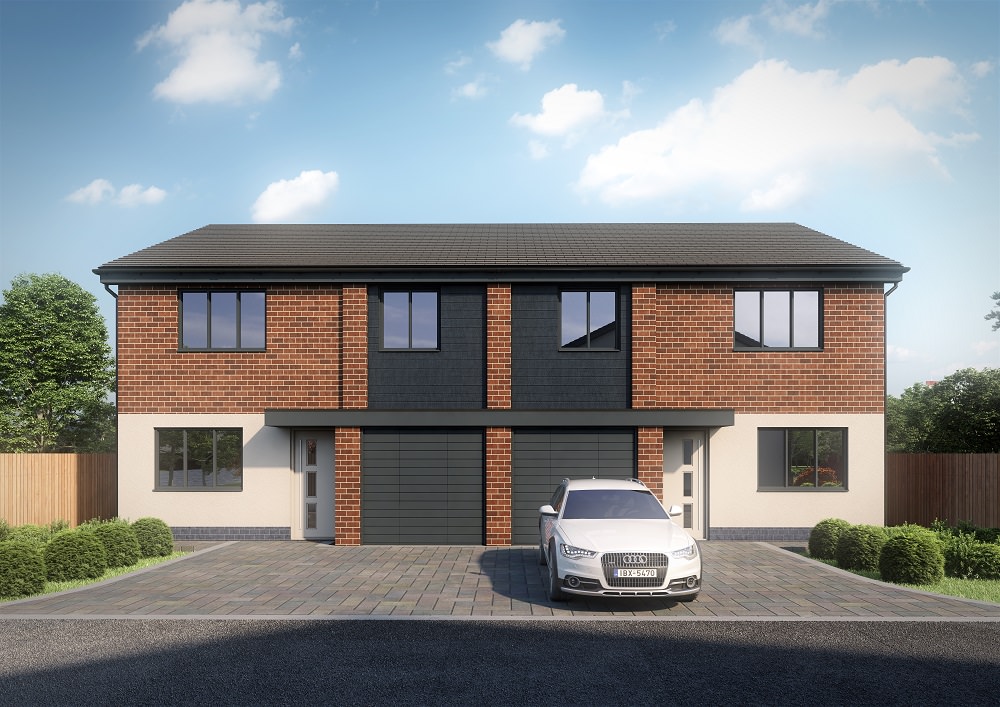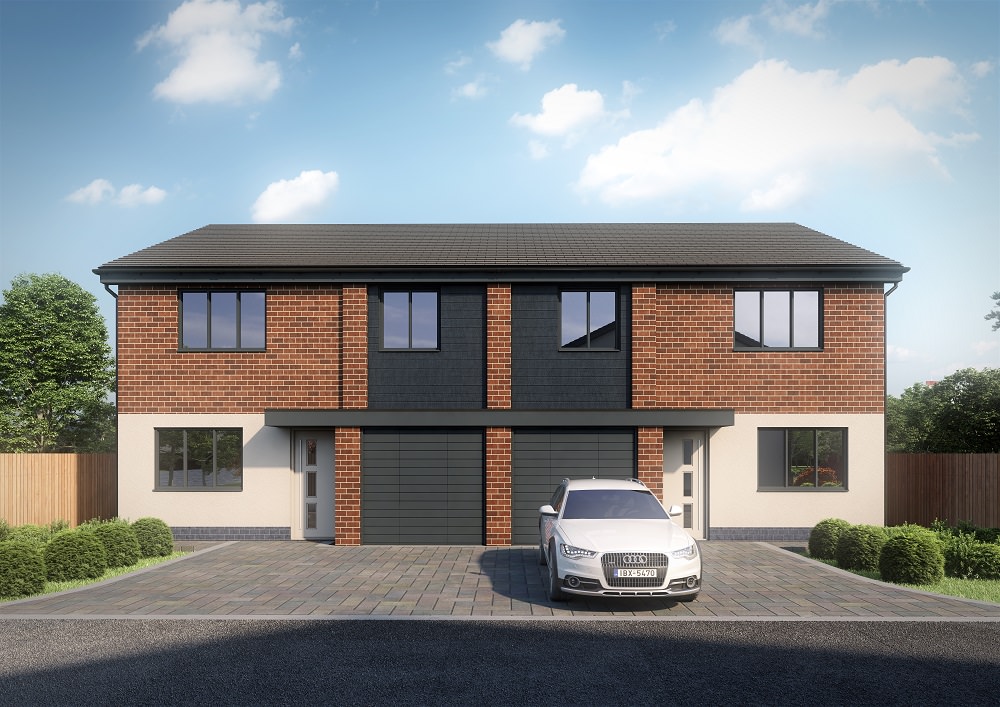 It really is time for our tea-break now, if you are desperate to find out more about Heron's View and which plots are still available (not many!) You can call us on 0121 330 1769, email: enquiries@kingsleahomes.com, or download the brochure.
Until next time!